Aloha from Honolulu!
We are proud to announce that NJFX, has been recognized as an outstanding leader by the Pacific Telecoms Council (PTC) at the PTC 2020 conference in Hawaii. The company was recognized last night at the PTC awards ceremony for Excellence in the Category: Outstanding Cloud, Data Center, or Interconnection Company. This is a significant achievement for the company, as PTC is an extremely prestigious industry organization comprised of vested professionals that collaborate to know and grow the world's global communications infrastructure. "PTC is a must-participate for organizations across the globe," commented Gil Santaliz, CEO for NJFX. "PTC is exciting for NJFX, as well as for our industry as a whole, as it represents the telecommunications' industry kick-off to each year and sets the tone for the year ahead."
Carrier Neutral CLS Campus
NJFX is the only carrier-neutral facility colocated at a cable landing site, and is the most uniquely designed data center campus in North America. With four subsea cables to Europe and South America, seven independent US fiber-based backhaul providers, the NJFX model significantly decreases latency, increases network resiliency and connectivity options for high capacity, network-dependent organizations. NJFX brings transparency to all network providers who can collaborate to provide the best connectivity for their customers, clearly supporting PTC's vision to innovatively leverage communications infrastructure to drive advancements for all. "To be recognized as an industry leader by such a highly regarded organization is truly an honor," says Gil Santaliz, CEO of NJFX. "This achievement confirms that our efforts to bring unprecedented interconnection via our world-class ecosystem of carriers and subsea providers is truly the model that the industry is looking for. To be selected among so many other impressive industry leaders is the icing on the cake." The NJFX team was honored to have won the award and looks forward to a great year ahead expanding its carrier and subsea cable landing station campus ecosystem.
NJFX tells more about the CLS story in its Why CLS Matter series: Unprecedented Ecosystem and also in its Backhaul Edition.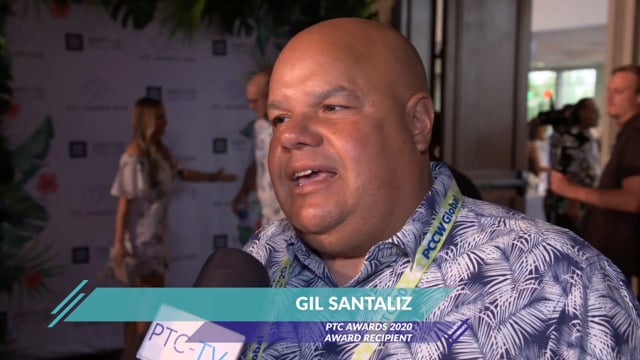 NJFX wins the 2020 PTC award for "Outstanding Cloud, Data Center, or Interconnection Company".