Summer 2020 was no usual summer. But summer at the shore is always welcome, and here at NJFX, that meant business as usual. We remained committed to our customers and continued building our ecosystem, at a time when international connectivity takes on increased urgency and importance.
Summer became a period of transition for many businesses beginning to look beyond the pandemic. At NJFX, we announced three new additions to our ecosystem, with three Points of Presence (PoP) at NJFX. In May, we welcomed Cogent Communications, one of the world's largest internet service providers. As a multinational, Tier-1 facilities-based ISP, Cogent Communications is consistently ranked as one of the top five backbone networks in the world.
Also in May, NetIX, a European based interconnected internet exchange made its first foray in North America right here at NJFX. NetIX has a unique reach into Eastern Europe. The internet exchange is now bringing together NJFX tenants and its own global network, including its full portfolio of solutions, of more than 30 IXPs with 140+ members.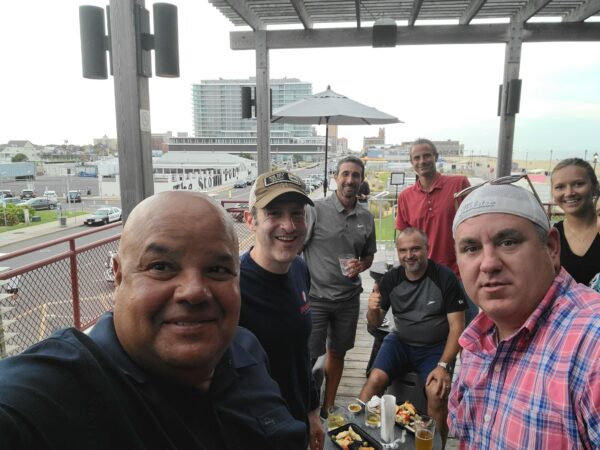 In June, we were pleased to onboard CenturyLink Inc. (NYSE: CTL), a global communications service provider. The connection to CenturyLink's terrestrial fiber network provides access to the service provider's routes across North America.
As it supports massive shifts in traffic, the telecommunications infrastructure industry is also working to take steps that address its environmental impact. To that end, NJFX is very proud to announce that its facility is now carbon neutral.
The leadership team at NJFX embraced the brave new world of virtual events this summer. Starting with a virtual career presentation to STEM Academy students at Matawan Regional High School. The presentation included discussions about career opportunities in telecommunications infrastructure from NJFX's Business Development Manager Sarah Kurtz. Also on the panel was NJFX's first fully virtual intern and Virginia Tech student Amanda Kadunce.
The team attended the first ever virtual ITW. Founder and CEO Gil Santaliz participated in a virtual session entitled "Community: Subsea." The focus was on the latest transatlantic cable projects, now entering a renewal phase. In July, Gil virtually attended Capacity Media's Subsea World and spoke on a panel entitled "Subsea Resilience in Times of Crisis," highlighting the role of the subsea industry on the interconnections that power global communications even during unprecedented challenges.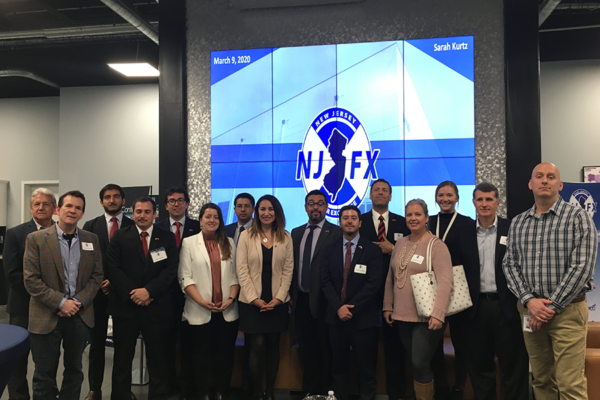 Recognizing NJFX's leadership in the New Jersey business community, General Manager Felix Seda was honored with the NJBiz "40 Under 40" award. The award honors young business leaders in New Jersey who are making their mark.
Felix also attended the virtual Content Delivery Summit in June. The event addressed the increase in virtual school, work and even doctor visits plus the increase in demand of entertainment services, gaming, streaming, and the like. due to stay home directives. Felix participated in a panel called "Energy, Submarine, Fiber Carrier Interconnect", focusing on the infrastructure needed to enable the massive digital shift.
As a member of SubOptic, Felix is taking an integral role as part of this industry association working hard to establish a pipeline to reinvigorate the subsea/telecom industry. The goal is to enable strategic internship and mentorship programs, to allow for the new wave of leaders pushing the industry forward.
As if we were not already dealing with unprecedented changes, NJFX also had to ramp up disaster recovery (DR) planning as Tropical Storm Isaias barreled through the state. More than 2.8M people in the tri-state area lost power. NJFX continued operations on backup generator under its Covid-19/hurricane preparedness protocols. Working in lockstep with local officials, and having the technical expertise, NJFX remained a priority as part of the restoration efforts.
This summer, NJFX proved the company is agile and ready to shift priorities to make sure its ecosystem is supported, no matter what challenges arise.