Global Network Wholesale Market Place for US Cloud, Internet & Subsea Cables to Europe, South America, and the Caribbean.
Direct access to 5 independent subsea cable systems and colocation for your critical equipment
RFS: H1 2020
Cable Length: 7,200 km
Owners: Aqua Comms, Facebook, Bulk Infrastructure, Google
Notes: Aqua Comms acts as the overall system administrator for the Havfrue cable, and has dubbed the portion of the cable where it has ownership (Denmark, Ireland, and U.S. segments) as AEC-2.
Bulk Infrastructure is the Norwegian landing party for Havfrue.
Landing Points
Blaabjerg, Denmark
Kristiansand, Norway
Lecanvey, Ireland
Wall Township, New Jersey, United States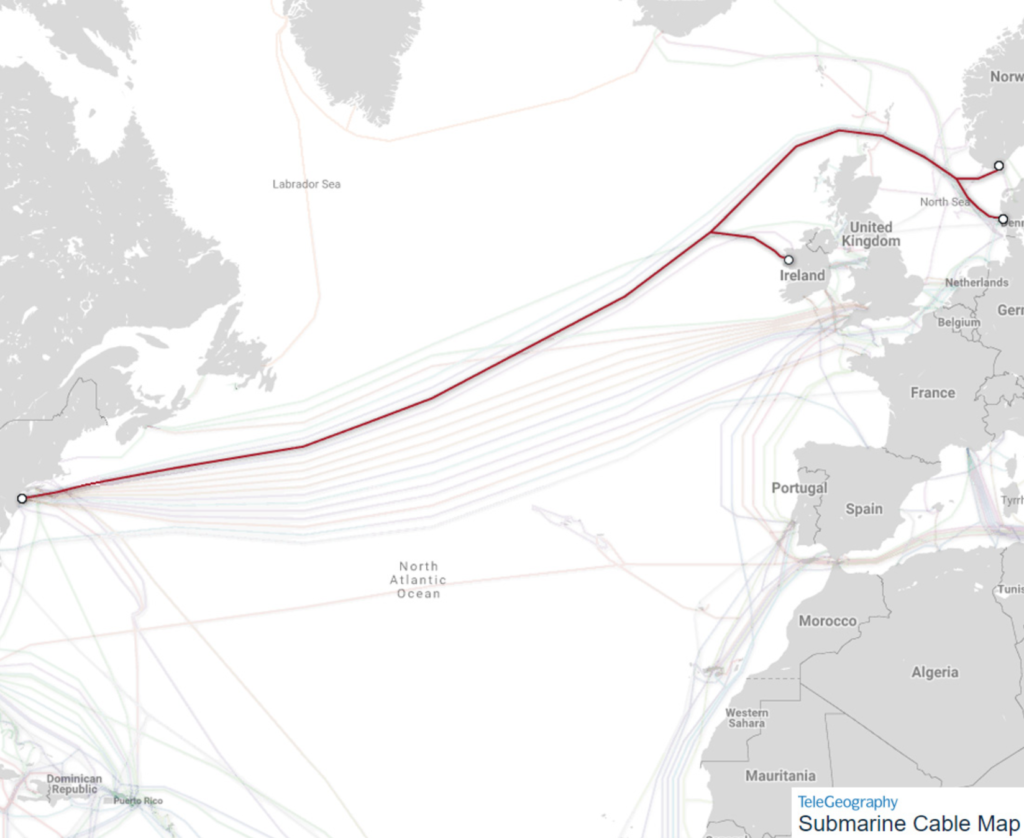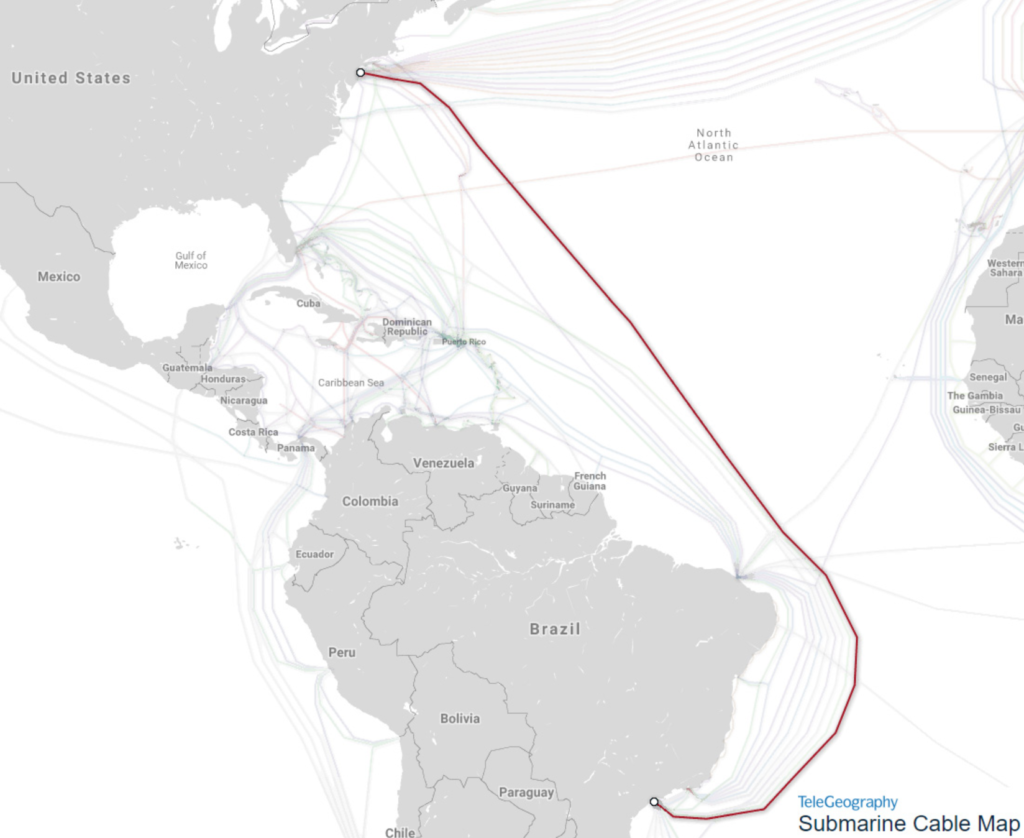 RFS:
 September 2017
Cable Length:
 10,800 km
Owners:
 Seaborn Group
URL:
seabornnetworks.com
Landing Points
Praia Grande, Brazil
Wall Township, New Jersey, United States
RFS:
 June 2001
Cable Length:
 13,000 km
Owners:
 Tata Communications
URL:
tatacommunications.com
Landing Points
Highbridge, United Kingdom
Wall Township, New Jersey, United States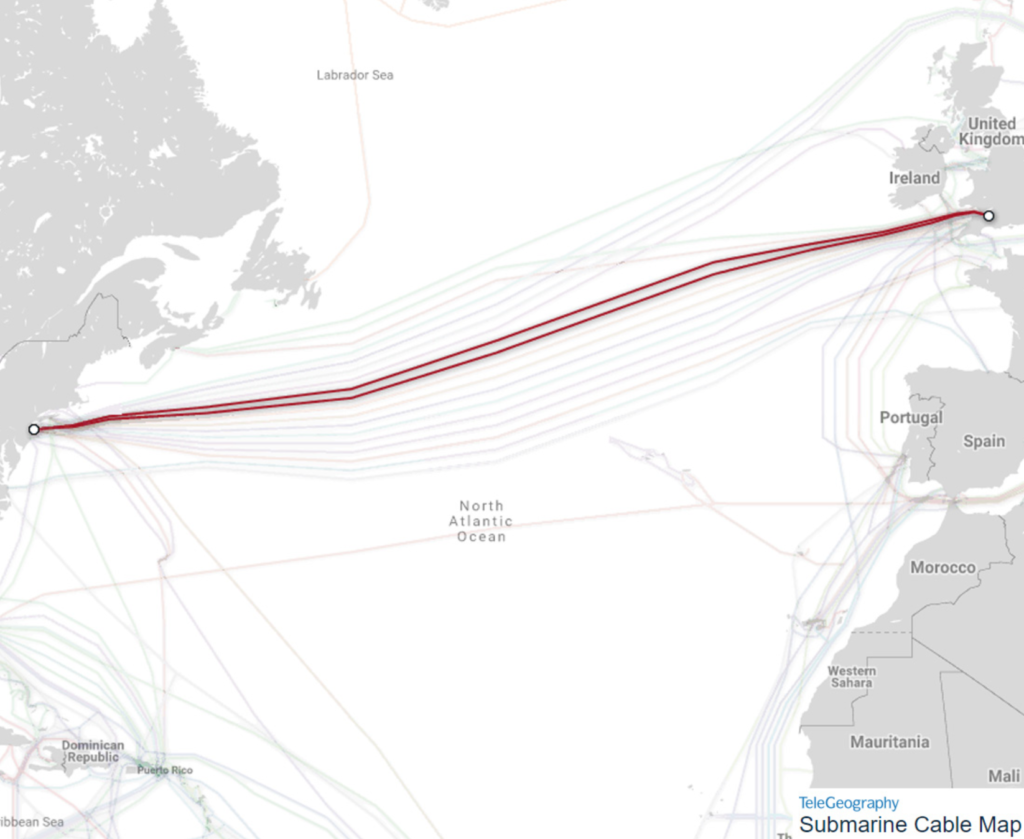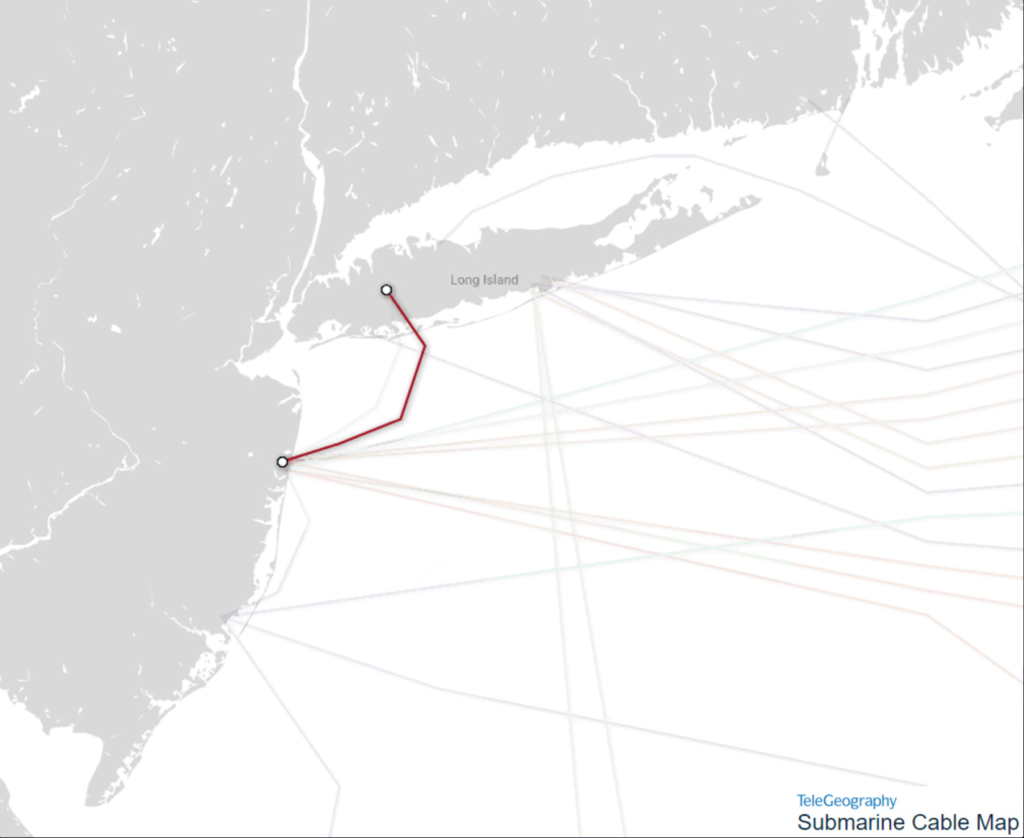 RFS:
June 2024
Cable Length:
 Length: 98 km
Owners:
 Crosslake Fibre
URL: 
crosslakefibre.ca
Landing Points
Westbury, NY, United States
Wall Township, New Jersey, United States
RFS:
1H 2024
Cable Length:
 2,571km
Owners:
 Confluence Networks
URL:
confluencenetworks.net/new_overview
Landing Points
Wall Township, New Jersey
Virginia Beach, Virginia
Myrtle Beach, South Carolina
Jacksonville, Florida
Miami, Florida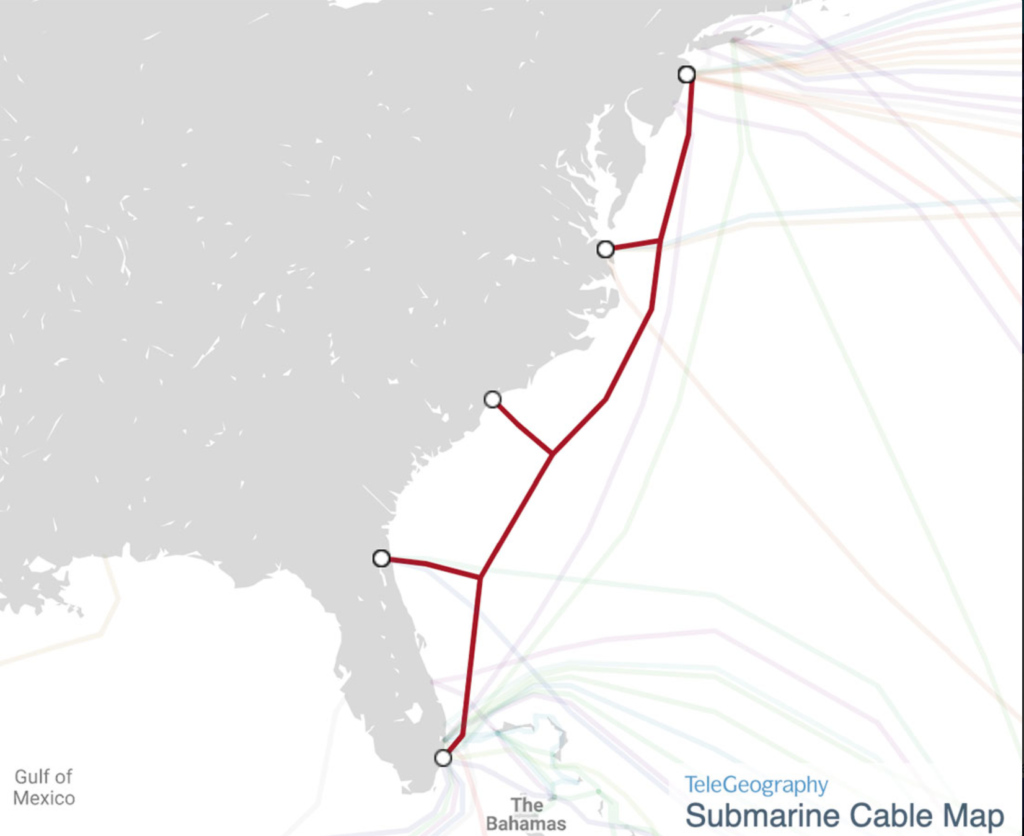 Power, Space, and Cooling needed to scale your critical equipment
One Campus, Two Meet-Me Rooms
NJFX is the exclusive Carrier-Neutral Meet Me Room operator, host to two separate, interconnected MMR facilities: one inside Tata Communications' International CLS, and the other inside its own datacenter/colocation facility, providing direct access on this campus for any and all to interconnect without recurring cross-connect fees. Having multiple physical subsea sea cables interconnecting with multiple backhaul fiber providers facilitates the most reliable global network architecture available.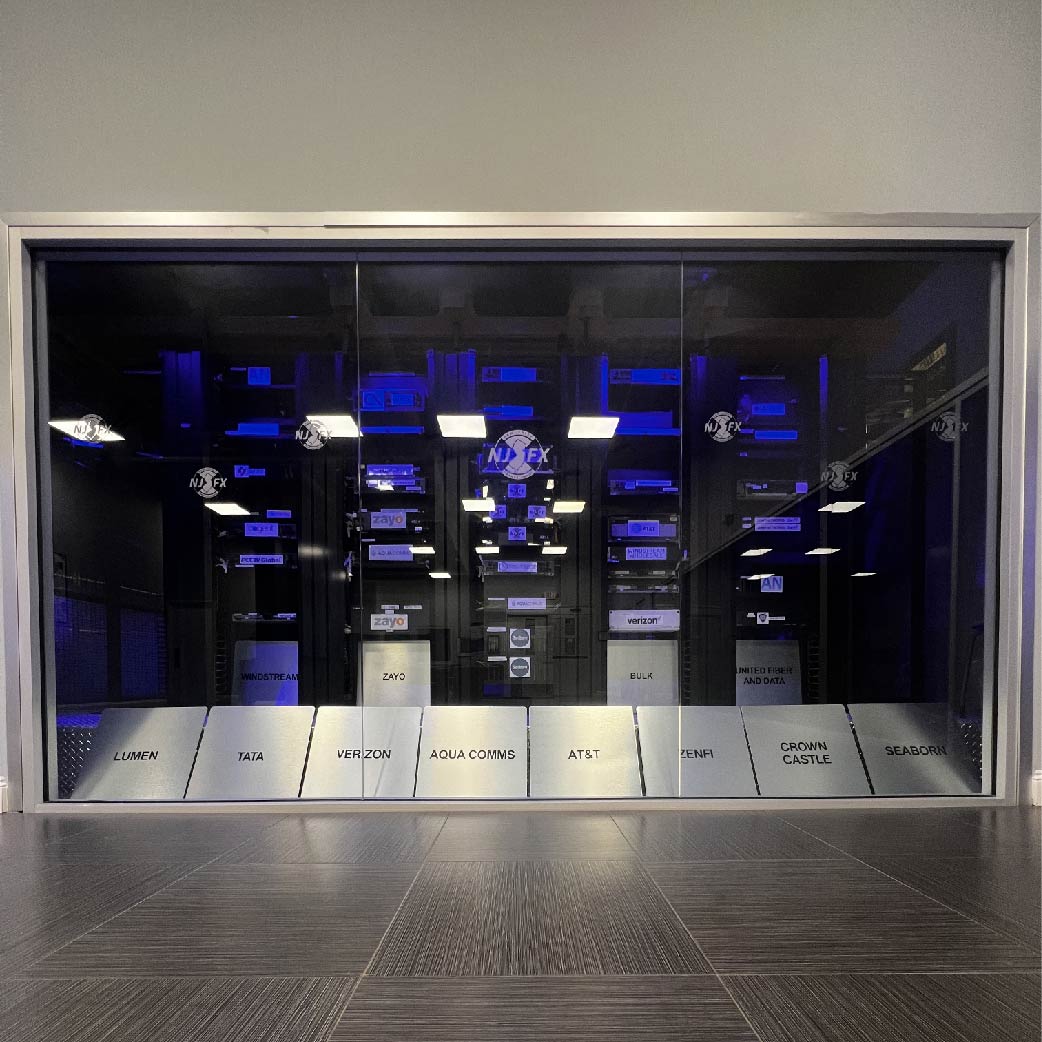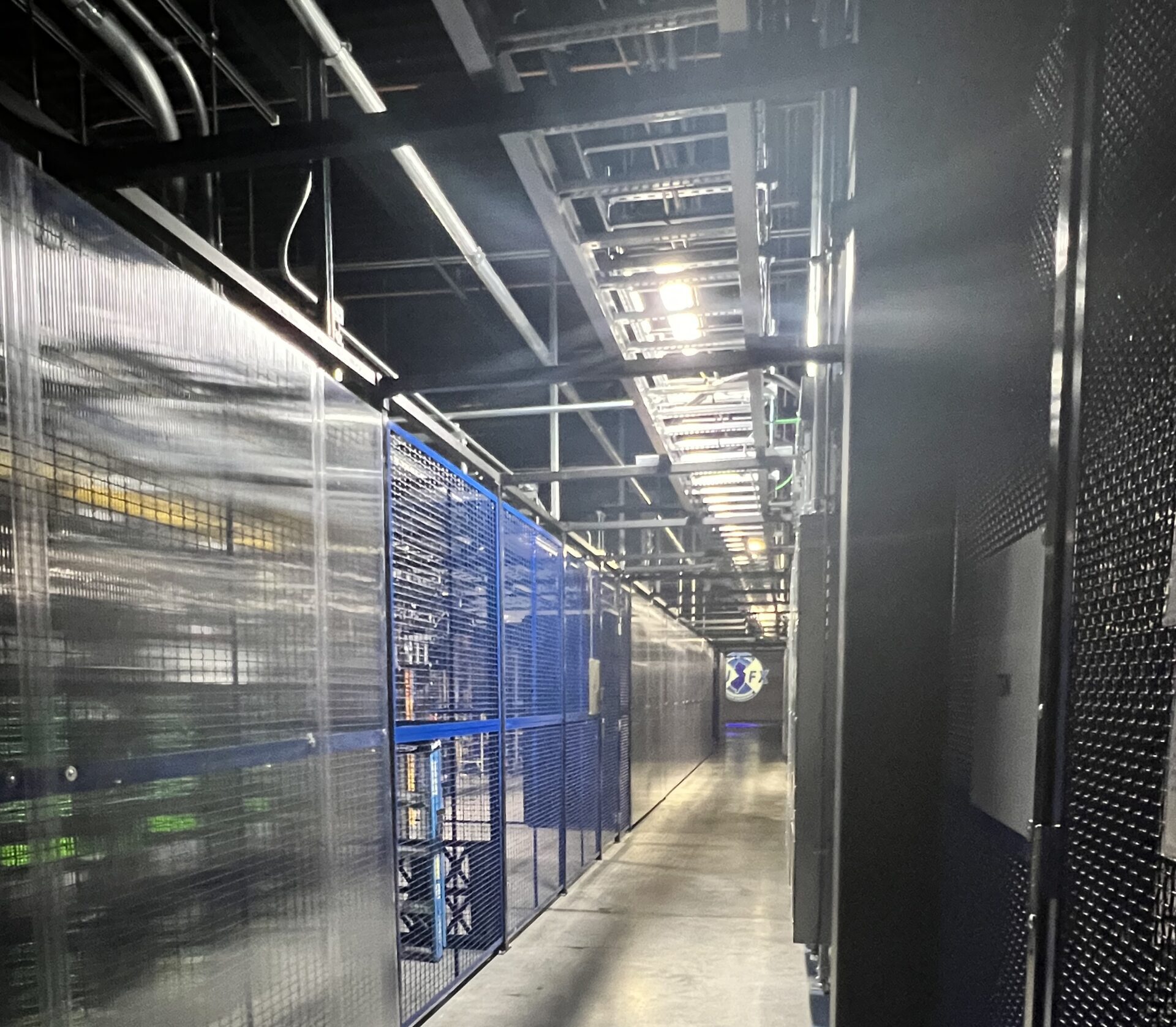 SSAE 16/18 Security & 100% Uptime
The NJFX SSAE-16/18 Type-2 datacenter/colocation facility features 24/7 on-site security and secure loading dock access, as well as Hurricane 5-resistant infrastructure and N+1 indoor generators with onsite fuel for up to five days of uninterrupted emergency service.