Marks first half of 2019 with the company's unprecedented growth, industry recognition and thought leadership
NJFX, the only Cable Landing Station (CLS) colocation campus in the U.S offering, Tier 3, carrier-neutral data center capabilities, experienced unprecedented growth in the first half of 2019, securing its position as major a hub of connectivity for North America and beyond. NJFX executives have proven their thought leadership and expertise to become in demand speakers at several high-profile industry events, and have earned awards and recognition that highlight the company's most recent achievements.
NJFX was honored by the Tilt-Up Concrete Association (TCA) for construction excellence. Founded in 1986, TCA is comprised of architects, engineers, suppliers, general contractors, concrete subcontractors, and developers that support site-cast Tilt-Up construction techniques. This is a special construction technique using concrete and is known for energy efficiency, safety, security, durability, expandability, sustainability. NJFX's highly reliable and secure facility is designed to withstand a Category 5 hurricane and was built using this technique. 
TMT's Global Excellence Program recognized NJFX and presented the company the Best Global Connectivity Solutions award for its Cable Landing Station (CLS) campus ecosystem, which enables enterprises, financials, content providers, media, government, and telecoms to have maximized redundancy, reduced latency, and better quality connections. All with fewer international points of failure – validating the protection of their international traffic.
NJFX Founder and CEO Gil Santaliz was recognized as part of Capacity Media's Power 100, the first ever listing of 100 of the most influential men and women in the wholesale telecommunications industry. Capacity Media's criteria for landing a spot on the coveted list included those known for being innovators, critical thinkers and agents of change who are continuously pushing the industry forward.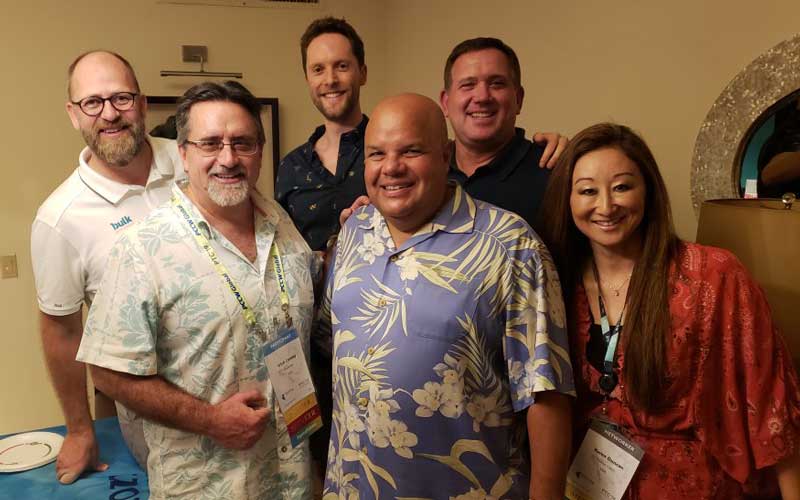 The first part of 2019 also brought lots of activity on the thought leadership front, as NJFX brought expertise to the industry's premier event, the Pacific Telecommunications Council conference (PTC). Founder and CEO Gil Santaliz presented at the event's annual "Global Submarine Cable Update", a highlight of the event, as industry leaders provided the latest on subsea cable projects and regulation around the globe. VP of Business Development Roy Hilliard addressed issues around scalable and agile network infrastructures and how networks can evolve to support and enable IoT adoption and prepare for the coming of 5G. 
From Hawaii to London, the next stop for Santaliz was speaking at this year's Submarine Networks EMEA 2019 event. Santaliz was invited as a member of the keynote panel, entitled 'Making waves: Emerging strategies & opportunities in the subsea cable industry'. He discussed North America's vast data center landscape and the massive shift occurring across Atlantic subsea cables, and what happens when those cables reach their economic end of life. 
At Capacity Media's Wan Summit in New York in April, Hilliard presented a use case presentation along with a leader in the banking industry entitled, "Operational Independence – Rethinking Network Architecture and Ownership." The case study provided a closer look at the challenges faced by enterprises and financials today on the U.S. east coast and the innovative solutions that are critical for the industry to consider in achieving operational independence.
Santaliz also brought his expertise to CAPRE's Eighth Annual Greater New York Data Center & Cloud Infrastructure Summit on April 18th in Times Square.  Santaliz spoke on the panel entitled, "Cloud On-Ramps: Finding Data Centers with Connectivity to Major Cloud Providers". Discussion included the vitality of an on ramp, transparency in data center cloud applications, cloud consolidation and more.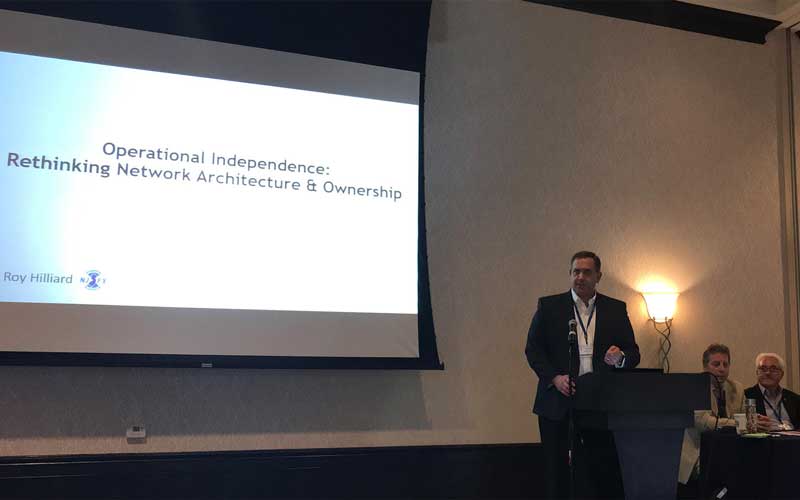 Then it was on to San Diego for Hilliard for the ICPC Conference. This year's theme was Critical Infrastructure Across the Oceans – Protecting Submarine Cables and the Marine Environment. Global communications are dependent on subsea infrastructure and today it's becoming more critical than ever to ensure cables are resilient on every front – seabed, cable landing station level and even how they interconnect with terrestrial fiber backhaul networks. 
Several additional major milestones also marked the first half of 2019. NJFX achieved its Health Insurance Portability and Accountability Act (HIPAA) certification. NJFX is the only Cable Landing Station in North America to earn this certification, demonstrating its continued leadership in the telecommunications industry. This certification reflects the most stringent standards for data centers in the industry and are required for all facilities hosting medical records.
NJFX welcomed a Point of Presence (PoP) for NetIX, a Europe-based carrier class Ethernet exchange. This is the first entry into the U.S. market by NetIX. The company was recently recognized at Capacity's Global Carrier Awards as "Best Internet Exchange", confirming the marketplace's trust in the company's platform. 
Neutrona Networks also secured a PoP at NJFX. Neutrona is a leading managed network service provider. This PoP brings a greater experience of connectivity to Latin America (LATAM). With partners like Neutrona Networks, NJFX is quickly becoming the alternate LATAM hub, providing options that bypass the congested Florida region in route to LATAM.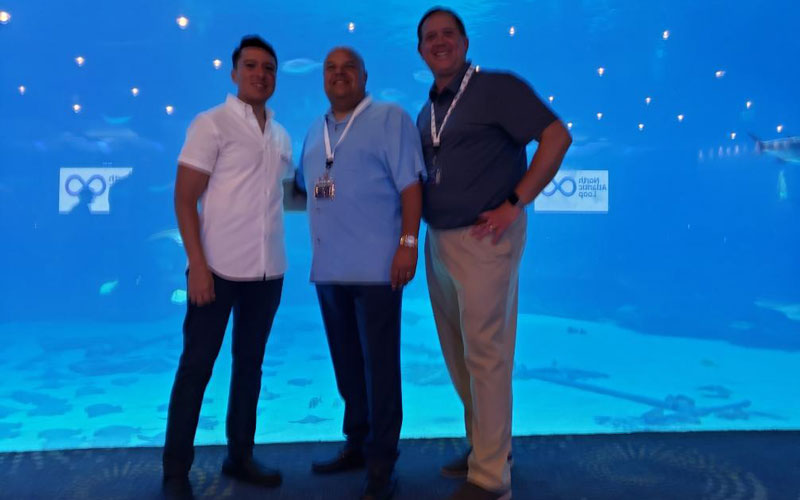 At ITW in Atlanta, Bulk Infrastructure announced the Nordic Gateway, originating from NJFX. The Nordic Gateway is the on-ramp solution into the Havfrue Cable System, Bulk Infrastructurestretching 7,200 kilometers from New Jersey to Denmark and Norway. With Bulk's exclusive ownership to the Norwegian branch of the cable system, Bulk controls six routes in the system between the USA, Ireland, Denmark and Norway. Bulk's Nordic Gateway unlocks one of the few genuinely sustainable solutions in the data center industry today. With this solution, the data center industry can utilize 100% pure emissions-free hydropower from the Nordic countries. Bulk has chosen NJFX in Wall, NJ as the US on-ramp location for the Nordic Gateway.
For a bit of fun all in the name of a good cause, NJFX participated in the Hoboken Angelwish Wiffleball Classic to benefit an organization that helps bring joy to children living with chronic illnesses by allowing individuals to grant holiday and birthday gifts online. "NJFX takes great pride in being able to contribute to causes like Angelwish; we feel that giving back to the community that you live and work in is paramount. At NJFX, corporate social responsibility is something that is held to a great degree of importance," comments Santaliz. "In addition to consciously participating in charities, fundraisers, and local events, we are transparent in our business practices. We think it all adds up to ensuring the company will remain in high regard with employees, customers and the community." 
With NJFX's thought leadership on strengthening network resiliency, prioritizing network diversity and providing accessible connectivity with international subsea cable systems, the company is on the forefront of a transparent solution for carriers and customers alike. All of this is uniquely available in a carrier-neutral setting that is strategically positioned 64 feet above sea level in a Tier III, secure facility on the Jersey Shore. Stay tuned for more major developments ahead!