Explore our diverse ecosystem of carriers offering Cloud Access, Dark Fiber, SD-WAN/NFV, IP Peering, Managed Networks and more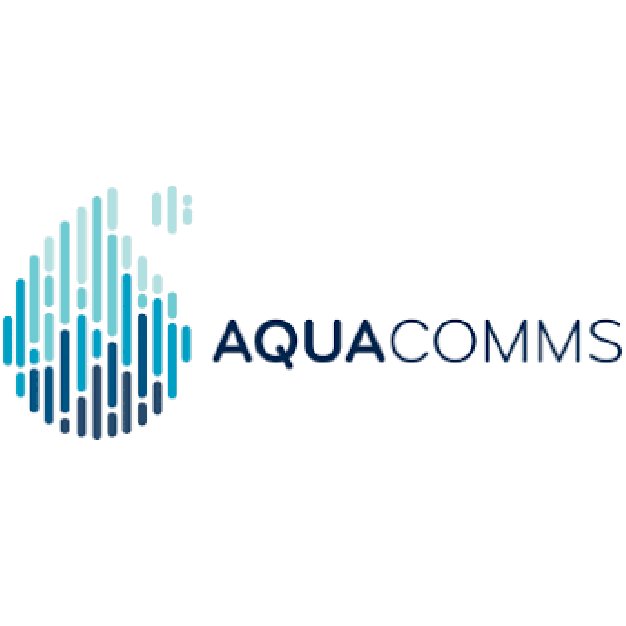 Aquacomms is the owner and operator of privately-owned, carrier-neutral transatlantic cable America-Europe Connect (AEConnect), which spans more than 6,800 kilometers across the Atlantic with stubbed branching units for future landings. AEConnect provides secure, low-latency, high-capacity connectivity from New York to London via Dublin and beyond to greater Europe. The sub-sea cable system extends from a cable landing station in Shirley, Long Island and traverses 5536km to a corresponding cable landing station in Killala, Co. Mayo, Ireland. On the US side, diverse backhaul fibre is in place to PoPs at NJFX, 800 Secaucus, 111 8th Ave, 32 Ave of the Americas, and 60 Hudson. On the European side, diverse backhaul fibre is in place to a PoP in Killala, CLS and all of the major data centres in Dublin. From Dublin, there are two diverse Irish Sea crossings and diverse backhaul fibre from Wales to London to interconnect with all major datacentre PoPs there. The entire AEConnect system is designed to provide the most secure transatlantic cable system in existence with the lowest latency offering both Bandwidth and Spectrum services.
please visit: AquaComms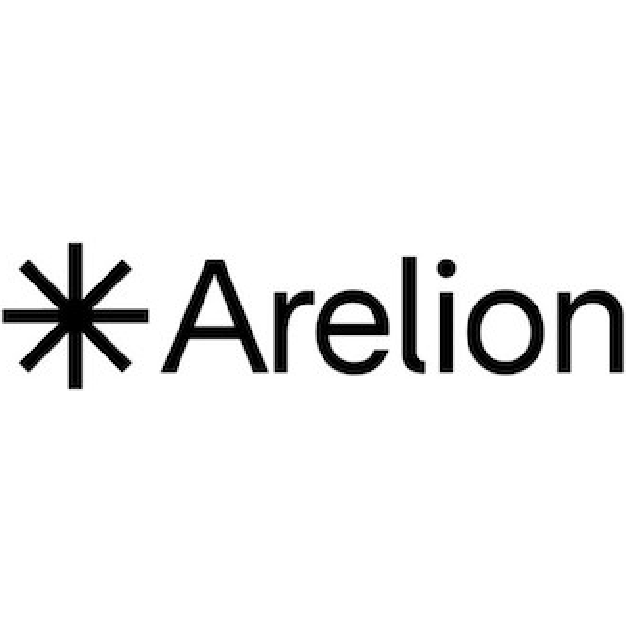 Arelion, formerly Telia Carrier, is owned by Polhem Infra, a Swedish investment company backed by some of the largest Swedish public pension funds. We started building our network in 1993, when our Autonomous System, AS1299, was allocated, and we've grown organically ever since. Our network now stretches 70,000 kms across Europe, North America and Asia and lets you connect directly to more than 2,300 wholesale customers in more than 125 countries. With more than 450 local access partners around the world, we are the backbone of your business, wherever you are.
please visit: arelion
AT&T helps more than 100 million U.S. families, friends and neighbors connect in meaningful ways every day. From the first phone call 140+ years ago to our 5G wireless and multi-gig internet offerings today, we @ATT innovate to improve lives. For more information about AT&T Inc. (NYSE:T), please visit us at about.att.com.
Bulk Infrastructure is a leading provider of sustainable digital infrastructure in the Nordics. Bulk is a privately-owned industrial investor, developer and operator of industrial real estate, data centers and dark fiber networks. Bulk believe in the value creation opportunity of enabling the digital society to be fully sustainable. Its ambition is to be the go-to provider for anyone that wants to leverage the Nordics for data processing requirements of the future, whether in Denmark, Sweden or Norway. Bulk's track record of delivering high quality and cost-effective customer solutions with short "time to market" has made Bulk ranked #1 in the Nordics as a regional industrial real estate developer. Hence Bulk's vision: Racing to bring sustainable infrastructure to a global audience.
please visit: bulk.no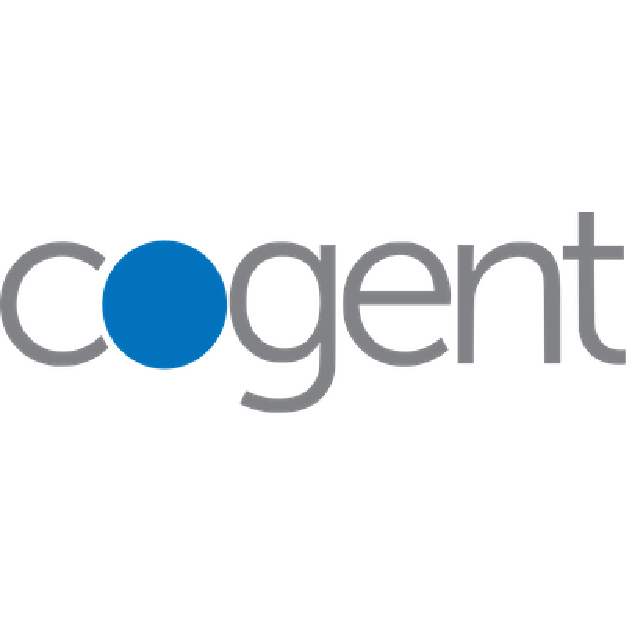 Cogent is a multinational Tier 1 Internet Service Provider consistently ranked as one of the top five networks in the world. Our primary service offering consists of Internet access and data transport, offered over our award-winning fiber optic, IP data-only network, along with colocation in any of our 54 Internet data centers. We service two customer segments: "Corporate" (small businesses to Fortune 100 companies) and "NetCentric" (Carriers / Service Providers and Application / Content Providers, whose businesses rely primarily on Internet access).  Our innovative, facilities-based network spans across North America, across the Atlantic throughout Europe, and across the Pacific to Asia. With over 57,600 route miles of intercity fiber and more than 35,520 metro fiber miles, we provide service to over 205 major markets and interconnect with over 6,950 other networks.
Please visit: Cogent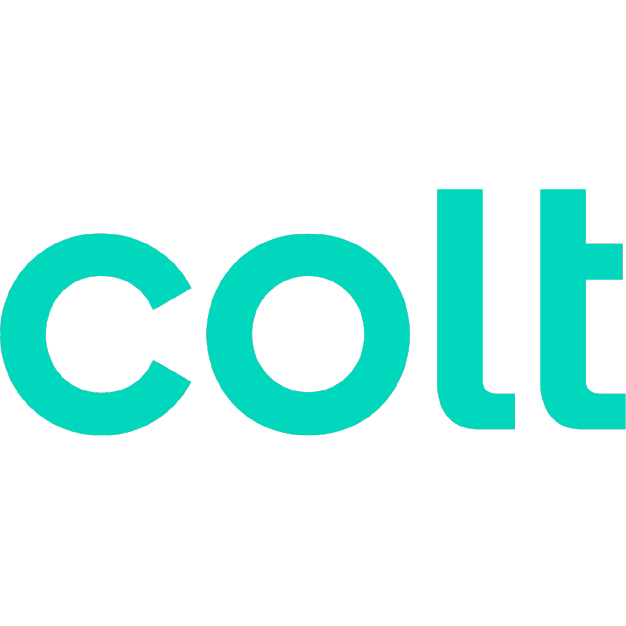 Colt provides world-class network and voice connectivity to businesses in Europe, Asia and the US. We have been specialists in our field for over two decades – and we're recognised as an innovator and pioneer in Software Defined Networks (SDN) and Network Functions Virtualisation (NFV). We're one of the most financially sound companies in the industry and continue to invest in our network expansion with over 29,000 connected buildings and counting. We want to go above and beyond so our customers can succeed, and our vision is to be the most customer-oriented business in our industry.
Please visit: Colt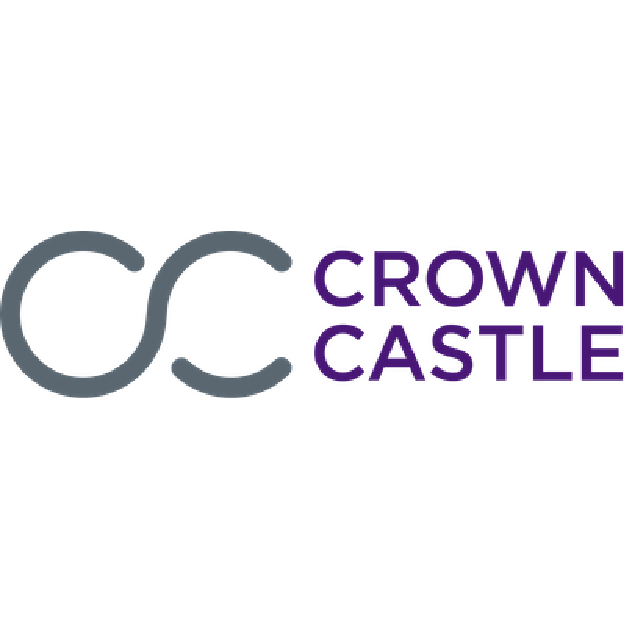 Crown Castle Fiber is the premier provider of all-fiber, high-performance networking solutions delivered over our own network, enabling award-winning customer support and service reliability. Crown Castle delivers customized solutions to thousands of customers in health care, financial services, media and content, cloud infrastructure, carriers, government, education, and other large enterprises. The Crown Castle Network extends over 30,000 route miles throughout the Northeast, Mid-Atlantic, and Midwest, providing dense connectivity to over 15,000 service locations including 250+ data centers and 5,000+ wireless towers.  fiber.
Please visit: Crown Castle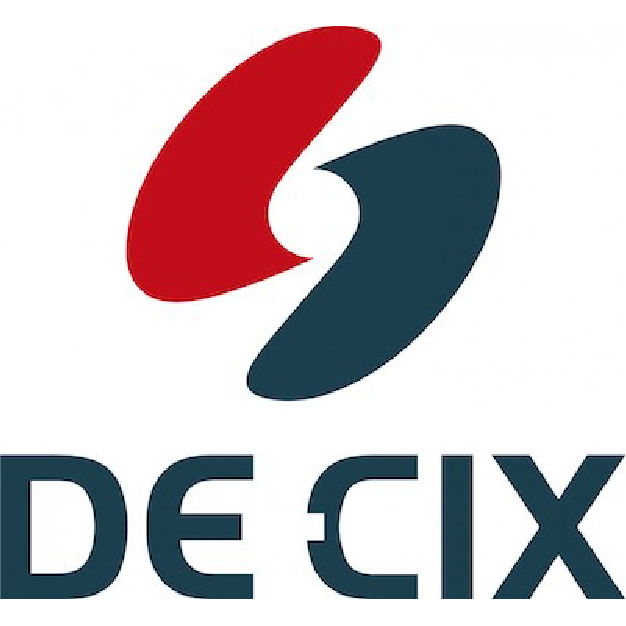 DE-CIX provides premium interconnection services and operates several carrier and data center-neutral Internet Exchanges in Europe, the Middle East, North America, Asia, and Africa.  We deliver the best possible technical quality and state-of-the-art support to accompany the interconnection needs of our customers. We are constantly looking for ways to improve our interconnection services and assist our customers with our interconnection expertise. We take care of the constant flow of data and make sure that everything runs fast and secure.
Please visit: De-Cix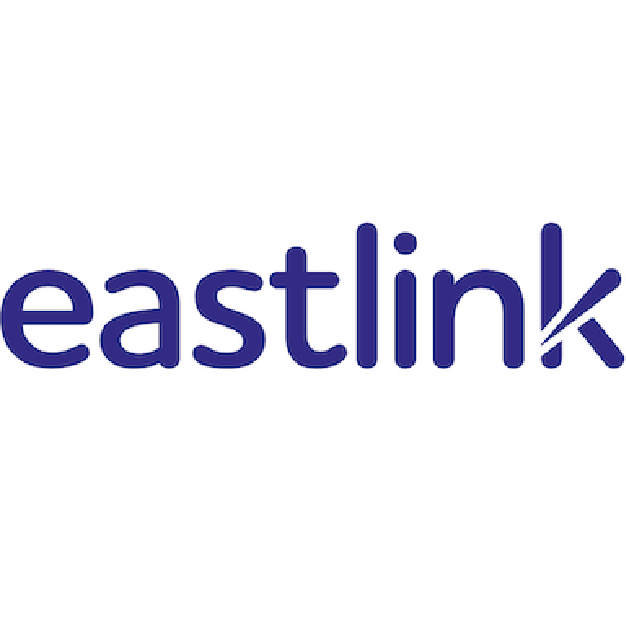 Eastlink is a Canadian cable television and telecommunications company. They are a leader in fibre technology with a sophisticated national network that keeps customers connected coast-to-coast with a 99.9% Fibre Link.  
The new Eastlink PoP at NJFX will enable even more subsea cable system options, including connectivity to Gemini Bermuda Consortium (CBUS-1) and East Caribbean Fiber System (ECFS) submarine cables, which provide secure paths to Bermuda, the British Virgin Islands, and the English-speaking West Indies islands of St. Kitts, Antigua, St. Lucia, Barbados, St. Vincent, Grenada and Trinidad.
Please visit: Eastlink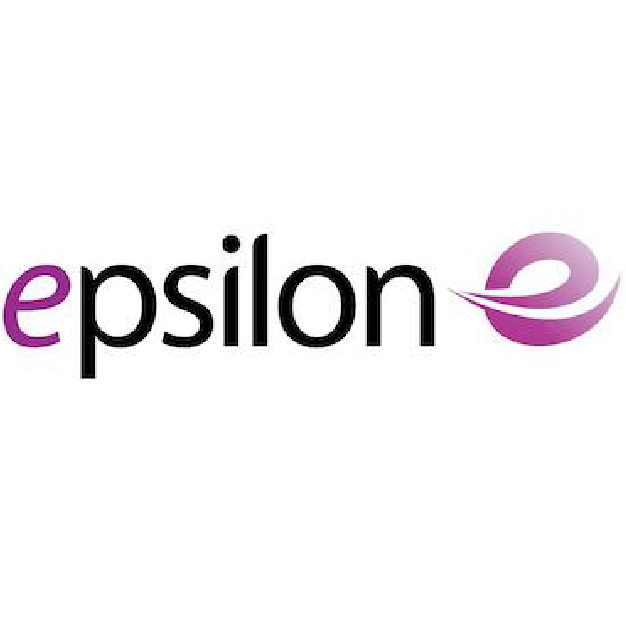 Epsilon is a global managed network service provider, extending carrier grade voice and data connectivity services to the world's Communications and Cloud ecosystems. The company offers a smart network utility that combines on demand infrastructure, automation, web-based portals and APIs to give partners friction-free access to global connectivity for resolving complex global networking demands. All Epsilon services are powered by a next generation hyper-scalable global backbone which connects all the leading telecoms hubs globally. Across this fabric encompasses a dense ecosystem of carriers, service operators and cloud providers offering the leading interconnect point for a diverse set of network and connectivity requirements. 
Please  visit: Epsilon
Hurricane Electric operates its own global IPv4 and IPv6 network and is considered the largest IPv6 backbone in the world as measured by number of networks connected. Within its global network, Hurricane Electric is connected to over 200 major exchange points and exchanges traffic directly with more than 7,500 different networks. Employing a resilient fiber-optic topology, Hurricane Electric has no less than five redundant 100G paths crossing North America, five separate 100G paths between the U.S. and Europe, and 100G rings in Europe and Asia. Hurricane also has a ring around Africa, and a PoP in Australia.
Please visit: Hurricane Electric

Orchest is a leading US-based carrier and pioneer of a fully automated end-to -end customer experience in the Latin American region, with more than 10 years of delivering innovative network solutions, cloud connection and data centre services throughout the Americas.
For more information, please visit Orchest.net and follow us on Linkedin.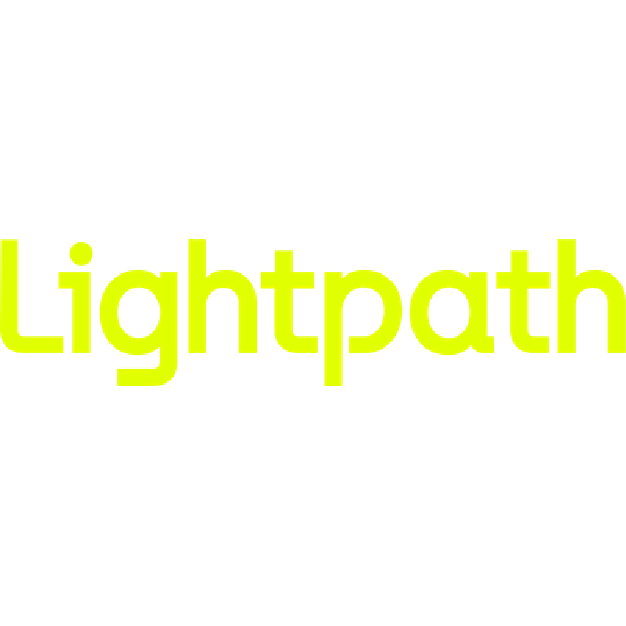 The Lightpath Network consists of over 18,000 route miles of fiber providing connectivity to over 12,000 service locations throughout the footprint.
Lightpath's advanced fiber-optic network offers a comprehensive portfolio of custom-engineered connectivity solutions with unparalleled performance, reliability, and security. For over 30 years, thousands of enterprises, governments, and educators have trusted Lightpath to power their organization's innovation.  Lightpath FTTx offers robust options for wireless backhaul from macro towers, small cells, as well as network augmentation to support backhaul efforts. Lightpath Cloud Connect provides dedicated, secure connectivity to a large ecosystem of Cloud providers with the flexibility to choose the bandwidth that's right for your needs. With the increase of subsea cables, comes the increase of bandwidth availability and services on those cables. Eventually, the new cables, the added bandwidths, and the added services, all need to make their way back to land. Requirements for connectivity at cable landing stations continue to evolve. Whether it's your first connection to a landing station, or you need to add more bandwidth, Lightpath has the solutions from New York to Virginia.
Please visit: Lightpath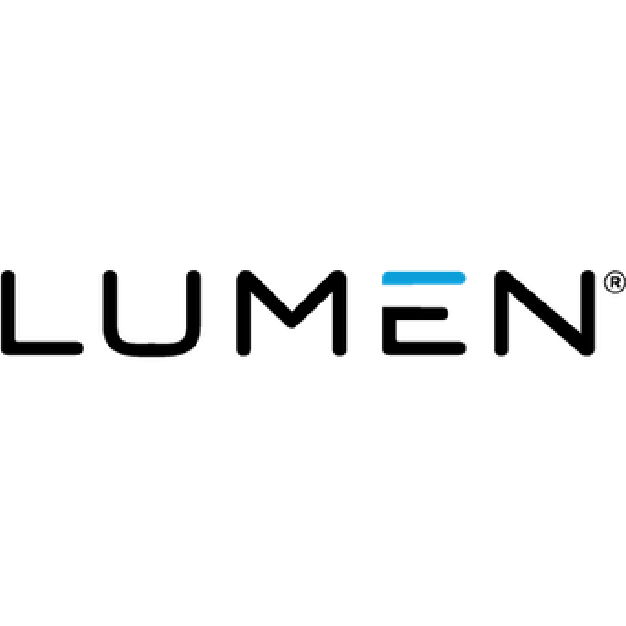 Lumen is a global technology company headquartered in Monroe, Louisiana that provides communications, network services, security, cloud solutions, voice and managed services to customers worldwide. The company is a member of the S&P 500 index and the Fortune 500.  Its communications services include local and long-distance voice, broadband, Multi-Protocol Label Switching (MPLS), private line (including special access), Ethernet, hosting (including cloud hosting and managed hosting), data integration, video, network, public access, Voice over Internet Protocol (VoIP), information technology and other ancillary services.  Lumen also serves global enterprise customers across North America, Latin America, EMEA and Asia Pacific.
Please visit: Lumen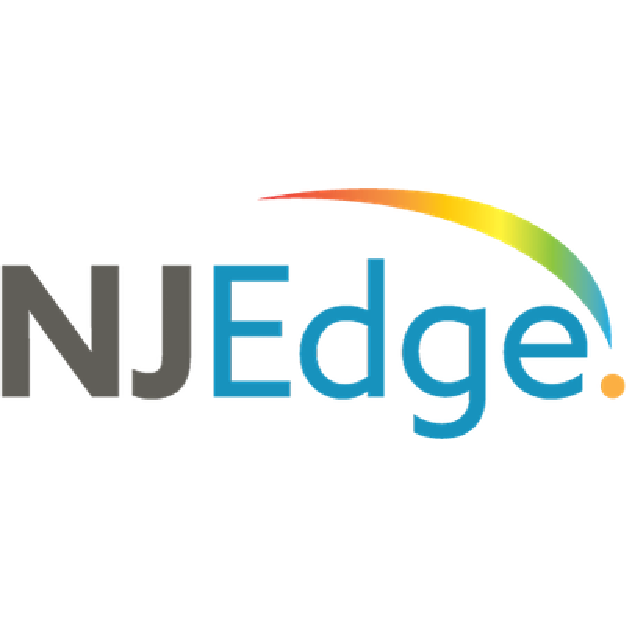 NJEdge aims to deliver and sustain a healthy, vibrant, and thriving technology ecosystem that is purpose-built for the communities they serve. Through active collaboration, adaptive technology, transformative engagement and defined solutions, they have designed a national model of excellence in research and education networking in New Jersey and beyond. As a member-driven, non-profit technology consortium of academic and research institutions in New Jersey, their dedication to higher education, K-12 education, healthcare, public and non-profit service members, collaborating partners and subscribing patrons drives their commitment to constant innovation and elevated learning. 
Please visit: NJEdge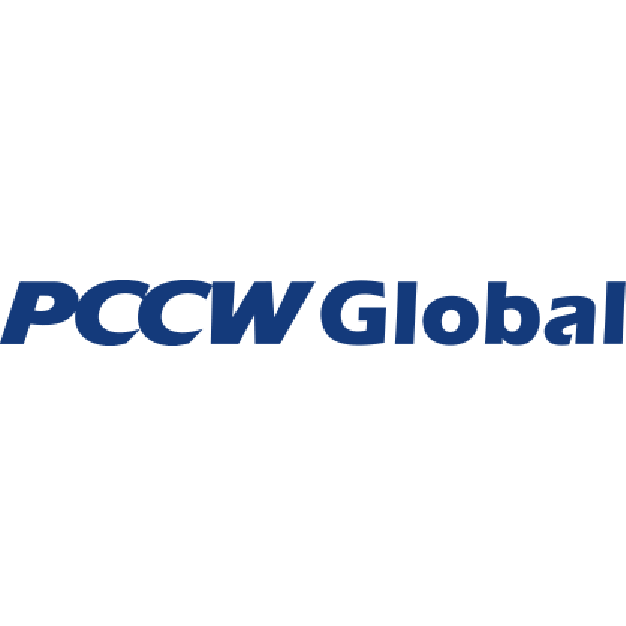 PCCW Global is a leading communications service provider, offering the latest mobility, voice and data solutions to multinational enterprises, telecommunications partners, cloud and application service providers. Their truly global coverage combined with local on-the-ground knowledge has helped them build best-in-class global connections linking Africa, the Americas, Asia Pacific, Europe and the Middle East. Their network supports a portfolio of integrated communications services including connectivity, applications, and tailored solutions integrated and orchestrated by Console Connect, the PCCW Global on-demand digital Software Defined Interconnection platform, one of the first global platforms to fully automate switching and routing of all communications for seamless interconnection.
Please visit: PCCW Global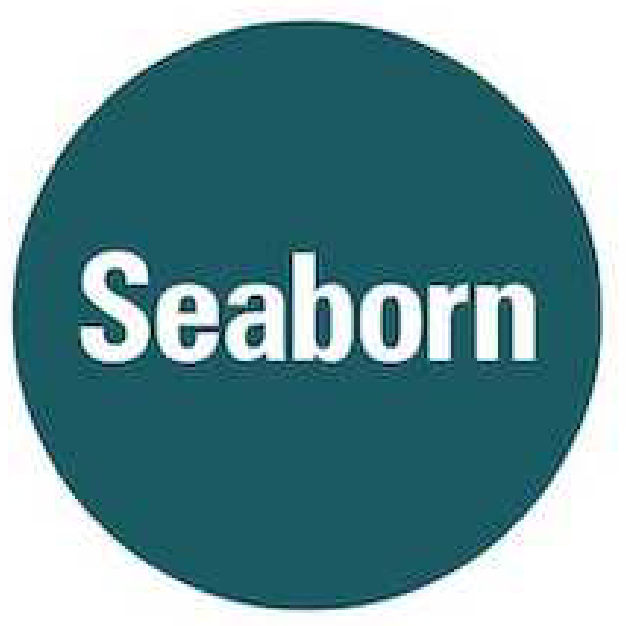 Seaborn Networks is positioned to address the global communications needs between South America and North America for carriers, OTTs, ISPs, HFTs, enterprises and governments. Unique among independent cable operators, Seaborn fully operates and maintains its submarine and terrestrial cable infrastructure. POPs, terrestrial backhaul, landing stations and subsea cable are all under Seaborn's control, regardless of who the anchor tenant or other customer may be. Seaborn also has its own primary and disaster recovery NOCs. Seaborn activates capacity at one of the fastest rates in the industry.
Please visit: Seaborn Networks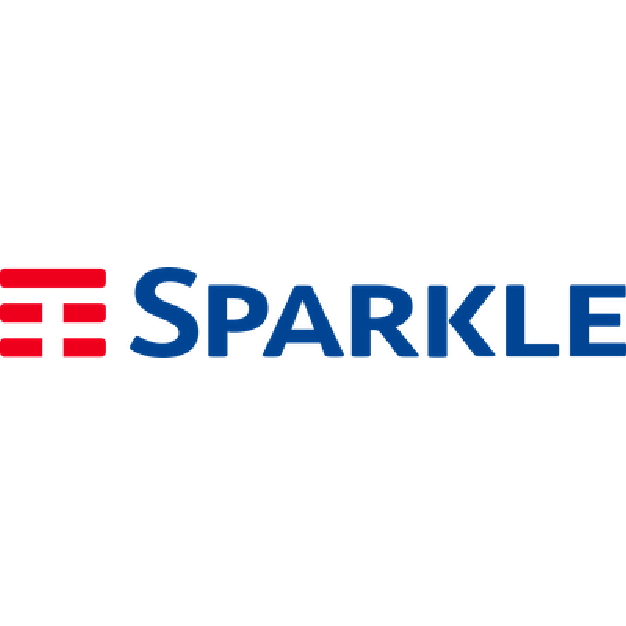 Sparkle is a leading global service provider offering full range of IP, Data, Cloud, Data Center, Mobile Data and Voice solutions designed to meet the ever changing needs of Fixed and Mobile Operators, ISPs, OTTs, Media & Content Players, Application Service Providers and Multinational Corporations. Thanks to a state-of-the-art advanced global backbone of around 570.000 km of fiber and through an extensive worldwide commercial presence distributed over 37 countries, Sparkle ranks #9 globally for voice traffic while #7 worldwide for IP. Through a rich portfolio of services, a state-of the-art network based on the latest technologies, a globally distributed sales force and advanced customer care capabilities, Sparkle is able to fulfil its mission of providing customers with top performing and tailored solutions worldwide. 
Please visit: Sparkle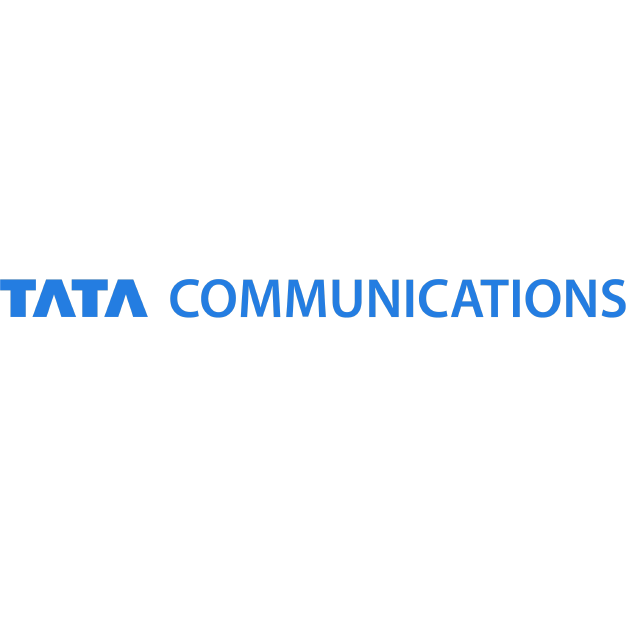 Tata Communications is a leading global provider of A New World of Communications™. They leverage their advanced solutions capabilities and domain expertise across their global network to deliver managed solutions to carriers and multi-national enterprise around the world. Their depth and breadth of reach provides them with a leadership position in global international wholesale voice services as well as a leading position in international data transport. Their global network includes one of the most advanced and largest submarine cable networks and a Tier-1 IP network with connectivity to over 240 countries and territories across 400 PoPs, as well as nearly 1 million square feet of data centre and collocation space worldwide.
Please visit: Tata Communications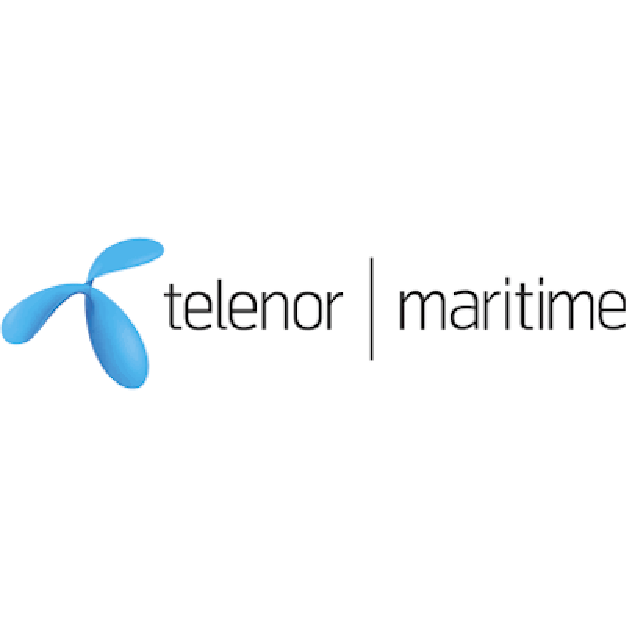 Telenor Maritime is the leading global mobile operator at sea. With our technology people can use their mobile devices at sea much as on land. Our customers operate in the cruise, ferry, fisheries and offshore industries. Our full-fledged, end-to-end mobile connectivity portfolio caters for all mobile communications needs at sea and supports all current mobile technologies and devices.
Please visit: Telenor Maritime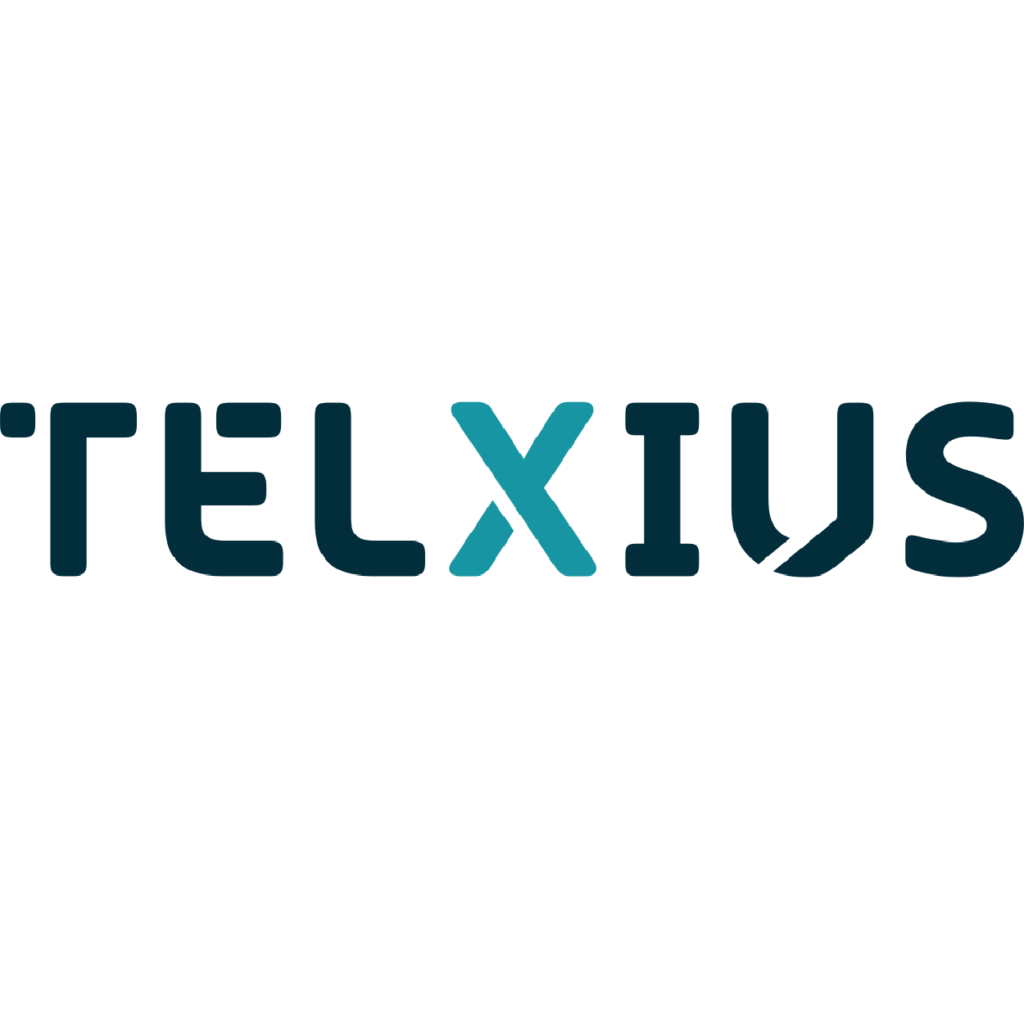 Telxius is a global leading digital telecommunications infrastructure operator. Our international high-capacity fibre optic submarine cable network covers 80,000 km and comprises, among other infrastructure developments, six next-generation systems: Marea, Brusa, Dunant, Tannat, Junior and Mistral. Through our Tier 1 IP network we provide direct internet connectivity, with almost 100 points of presence in 18 countries. We also deliver a wide-ranging portfolio of capacity, colocation and security services. Thus, we contribute to creating collaboration agreements in the sector and to facilitate global communications to our customers.
Please visit: Telxius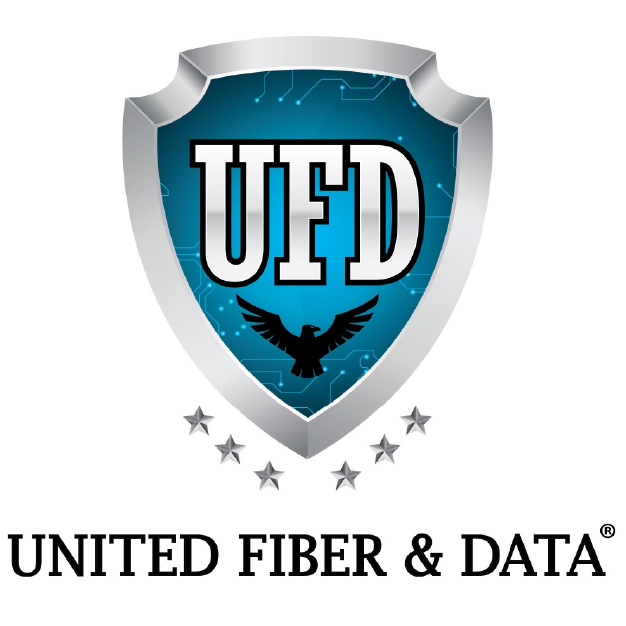 The communication infrastructure that United Fiber & Data is bringing to the east coast and rural areas opens the door for education, economic growth, and more. United Fiber & Data's technology and infrastructure lend way to endless possibilities for communities, government, and enterprises desperately needing access to better connectivity. United Fiber & Data's secure, high-capacity optical fiber network can help foster opportunities for rural communities, healthcare facilities, educational institutions, startups, and established companies, as well as global hyperscalers, carriers, and data center providers alike.
Please visit: UFD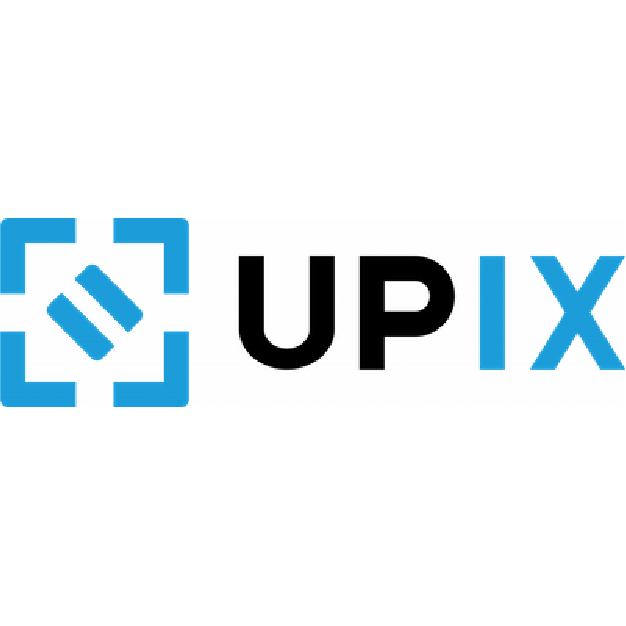 UPIX offers global connectivity, colocation, cloud services, managed services, and field professionals to assist their clients wherever they are. 
With dual headquarters in Brazil and the United States for increased agility, UPIX has significant network resources in LATAM, including last mile capabilities throughout Brazil. This offers a distinct competitive advantage and enables expanded reach for NJFX customers. The company also offers onramps to strategic cloud partners including AWS, Oracle Cloud, Google Cloud, Microsoft Azure and Alibaba Cloud. 
UPIX has key network hubs in major cities including Sao Paulo, Rio de Janeiro, Fortaleza, Santiago, Miami, New York, Ashburn, Los Angeles, San Jose and Amsterdam. 
UPIX offers low latency connectivity, colocation, cloud services, managed services, and field support. Its resilient global network is marked by over 25,000 miles of optic fiber, with points of presence in over 10 countries to over 400 connected cities.
Please visit: Upix Networks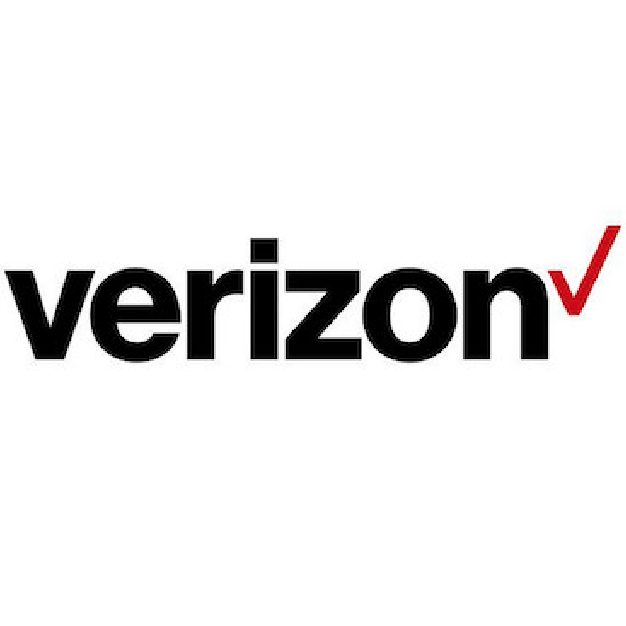 Verizon is an American telecommunications company which offers wireless products and services. It is the largest wireless carrier in the United States, claiming 99% of the population can access their 4G network. The company is headquartered in Basking Ridge, New Jersey. It was founded in 1998 as a joint venture of American telecommunications firm Bell Atlantic, which would soon become Verizon Communications, and British multinational telecommunications company Vodafone. Verizon Communications became the sole owner in 2014 after buying Vodafone's 45-percent stake in the company. It operates a national 4G LTE network covering about 98 percent of the U.S. population. Verizon Wireless offers mobile phone services through a variety of devices. Its LTE in Rural America Program, with 21 rural wireless carriers participating, covers 2.7 million potential users in 169 rural counties. 
Please visit: Verizon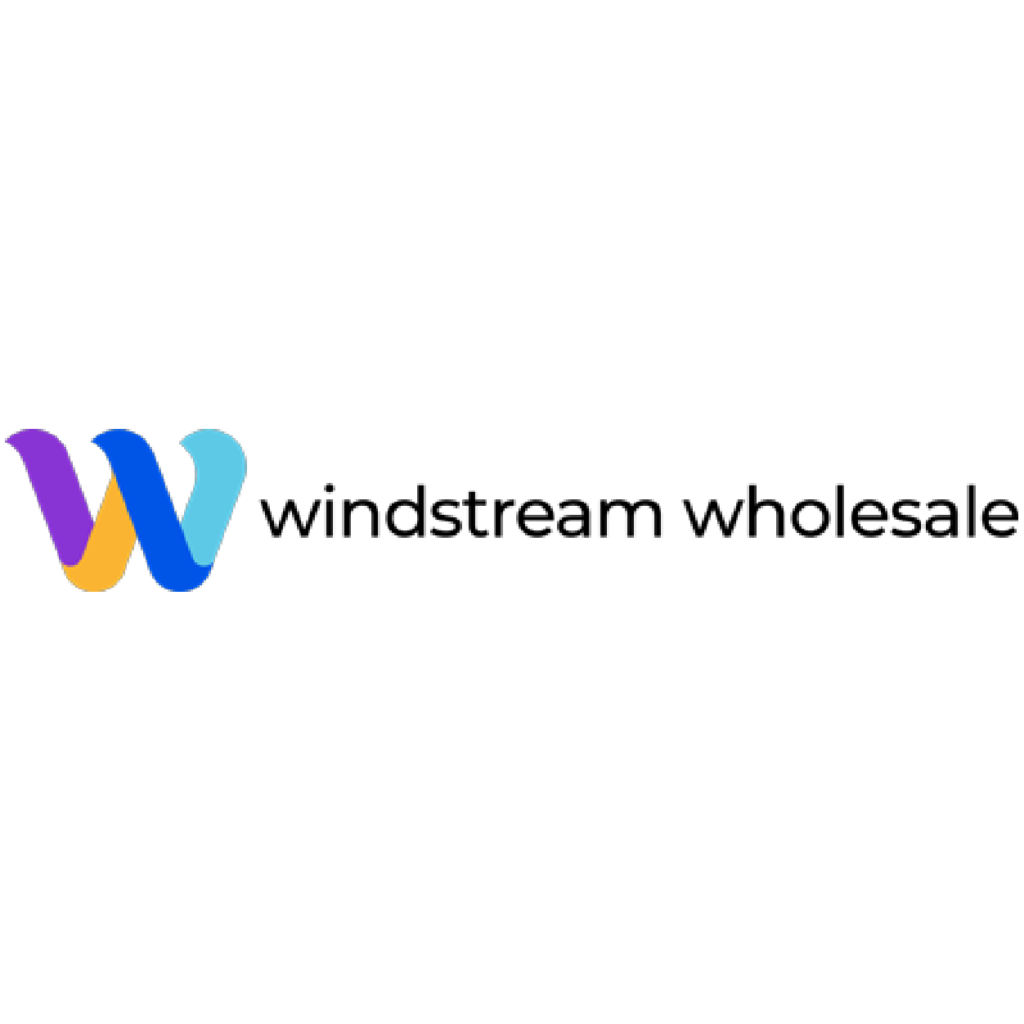 Windstream Wholesale owns and operates an advanced nationwide network with over 150K fiber route miles and a proprietary, scalable Cloud Core™ architecture, designed from the ground up to empower cloud application experiences and to dramatically simplify end-to-end deployment and management of services.
Please visit: Windstream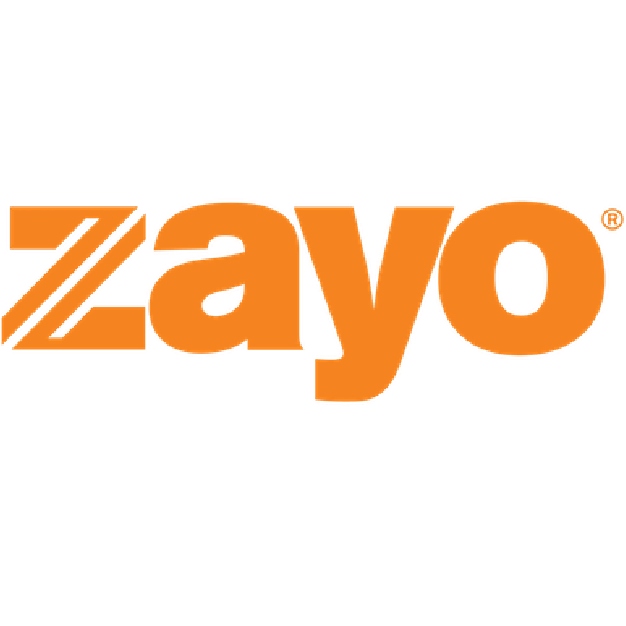 Zayo provides communications infrastructure services, including fiber and bandwidth connectivity, colocation and cloud services to the world's leading businesses. Customers include wireless and wireline carriers, media and content companies and finance, healthcare and other large enterprises. Zayo's 112,000-mile network in North America and Europe includes extensive metro connectivity to thousands of buildings and data centers. In addition to high-capacity dark fiber, wavelength, Ethernet and other connectivity solutions, Zayo offers colocation and cloud services in its carrier-neutral data centers. Zayo provides clients with flexible, customized solutions and self-service through Tranzact, an innovative online platform for managing and purchasing bandwidth and services. 
Please visit: Zayo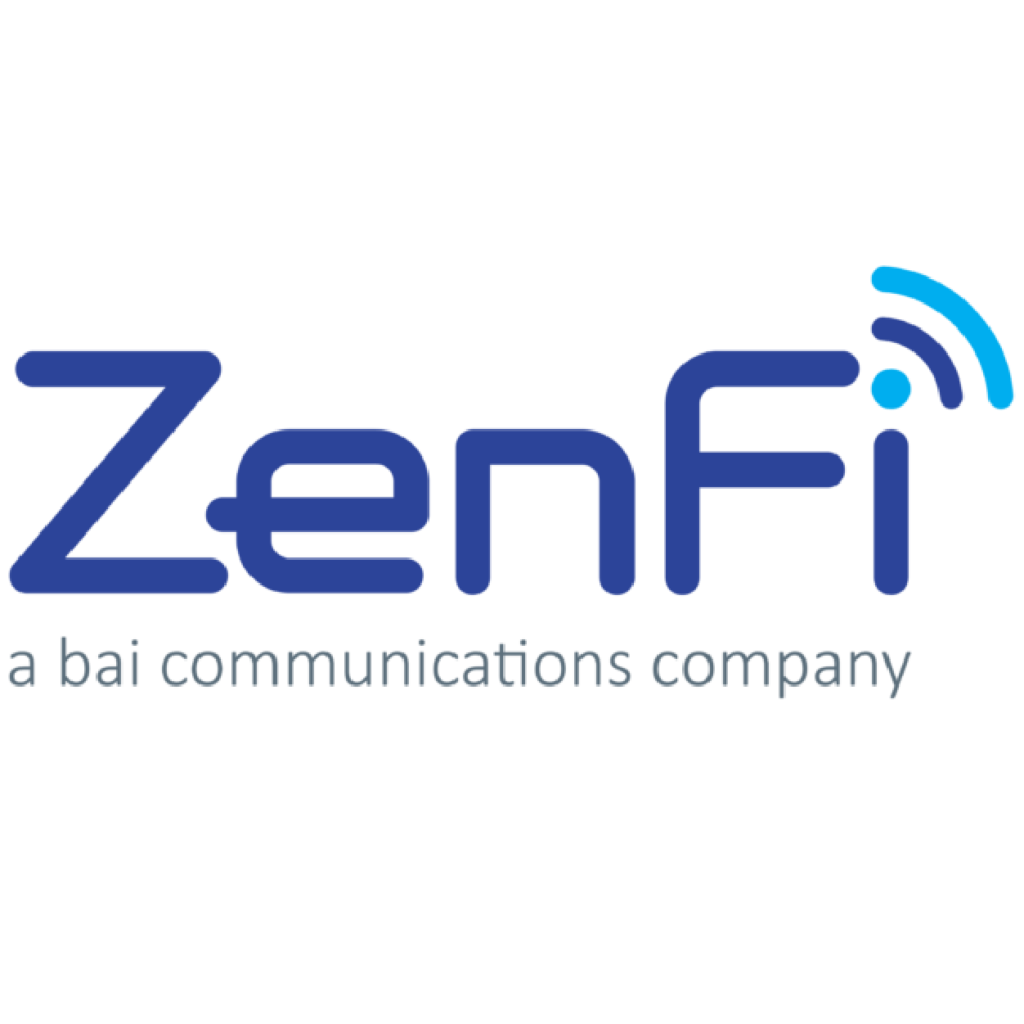 ZenFi Networks, a BAI Communications company, is a wireless infrastructure provider supporting mobile technologies. We enable the wireless, wholesale and large enterprise communities throughout the New York City and New Jersey metro area with innovative solutions. Our Network Solutions include Fiber Connectivity, Wireless Siting and Network Edge Colocation purpose-built for a mobile world.
Please visit: Zenfi