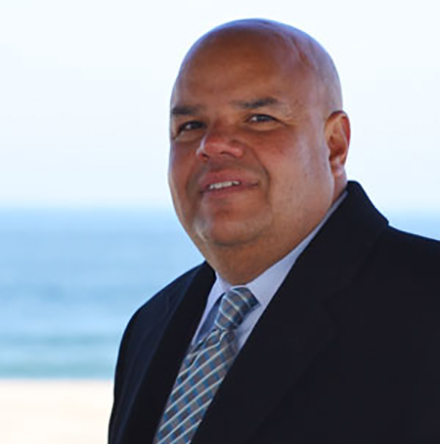 Gil Santaliz is the Founder and CEO of NJFX, as well as the visionary behind developing NJFX as North America's preeminent international hub for subsea communications, interconnecting many international carriers across three continents with multiple predictable, private backhaul and U.S. termination options.
In order to satisfy the market, Mr. Santaliz developed the concept of "Tier 3 by the Subsea", a purpose-built facility for high- and low-density data center space as well as colocation of subsea systems interconnecting global backbone networks to unique metro fiber assets providing safe, diverse and unique backhaul options. This is a paradigm shift from traditional backhaul to the nearest metro without consideration of potential bottlenecks found in congested areas such as New York and Northern New Jersey.
Mr. Santaliz was previously the CEO, Founder and Managing Member of 4Connections LLC, a metro fiber network provider he founded in 2001. Under Mr. Santaliz's leadership, 4Connections pioneered the deployment of carrier-neutral dark fiber services for both New Jersey and New York City. In 2008, Mr. Santaliz successfully exited the business in a preemptive transaction with Optimum Lightpath, a wholly owned subsidiary of Cablevision.
Prior to founding 4Connections, Mr. Santaliz, who has over two decades in the communications industry, was the General Manager of a joint venture company between GPU Telecom and Telergy, which leased dark fiber network. During his early career, Mr. Santaliz held several management positions at the Williams Company and PSE&G. He began his career at MCI in New York, Atlanta and Mexico City.
Today, Mr. Santaliz serves as a member of the Foundation for Morristown Medical Center Board of Trustees as well as the Morristown-Beard School Executive Board. He has also recently led as Interim CEO of fiber companies such as 24/7 Fiber Network and supported private equity groups such as Spire Capital through acquisition strategies.
Mr. Santaliz received his Bachelor of Science from Cornell University.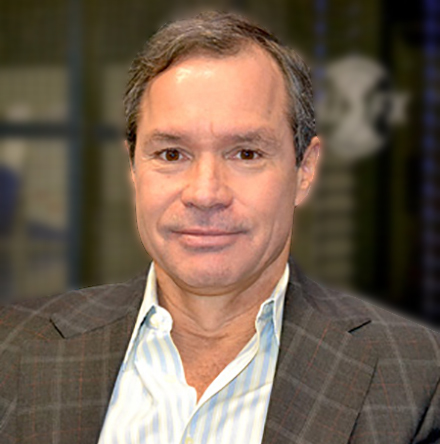 James Martini is the Chief Financial Officer for NJFX. Martini brings a wealth of experience to the company previously serving as the CFO for Cross River Fiber, Inc. where, as part of the senior management team, he led the company through a successful sale of a majority interest to a private equity firm in 2014. 
Prior to Cross River Fiber, Martini was the CFO of 4Connections where he also played an instrumental role in the company's sale, to Optimum Lightpath in 2008. Martini is a hands-on executive who contributes to every aspect of the businesses he imparts upon from operations to contract negotiations and the eventual sale of the companies.
With decades of experience in private accounting practices as well as telecom companies, Martini's illustrious career brings tremendous insights, accounting leadership skills and strong management experience to his role at NJFX. With roots as a certified public accountant working for both small and large public accounting firms as well as a business owner of an accounting practice for over twenty years, Martini also served as an associate professor of accounting and tax at Montclair State University for five years.
He is a graduate of Bryant College with a Bachelor's degree in Business Administration and a Master's degree in Taxation.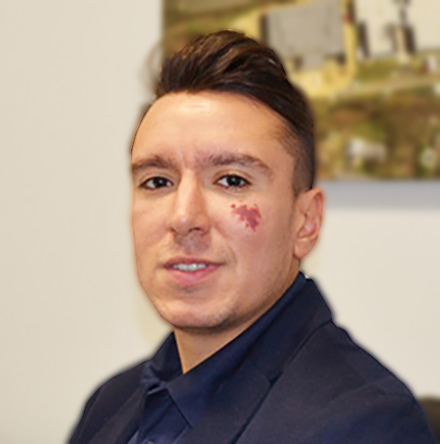 Felix Seda | General Manager
Felix Seda is the General Manager for NJFX. Mr. Seda is responsible for managing and overseeing the day-to-day operations of NJFX's processes and facility. As part of this role, he manages the company's budgetary outlook and ensures proper protocol and documentation is followed in the administration of contractors, vendors, and existing and onboarding customers. 
Additionally, Mr. Seda is responsible for oversight of NJFX's security policies, and the development and implementation of the company's Standard Operating Procedures.
Mr. Seda possesses a background in operational management and financial planning. Prior to joining NJFX, he held a management position at Barclays Wealth, serving as an Assistant Vice President for the firm's Private Wealth arm. During his tenure at Barclays, Mr. Seda was responsible for overseeing the firm's Advisory Middle Office, whose activities spanned North America.
Mr. Seda received his Bachelor of Arts from Trinity College and is a member of the Posse Foundation Alumni Network, one of the most comprehensive and renowned college access and youth leadership development programs in the United States.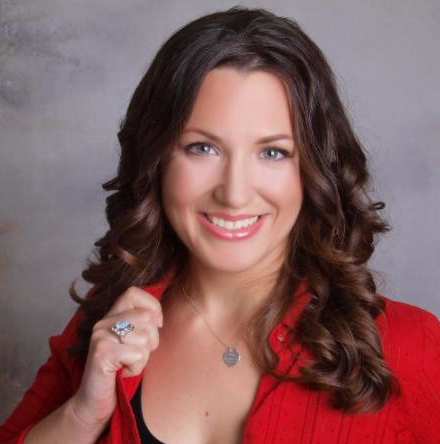 Lisa Edelstein | Access & Admin Manager
Lisa Edelstein is an experienced compliance, security, logistics and administrative professional. As Manager of Site Access & Administration, Lisa focuses on compliance with proprietary NJFX systems, as well as vendor management. She is responsible for maintaining protocols and establishing standards appreciated by the NJFX customer community. Lisa manages and enforces all policy and procedures for site access, including SSAE16/18 Type II compliance and the CRM system ticket system administration and management. She also handles customer service and socialization, sales administration and event coordination.
Prior to NJFX, Lisa was a project manager in the security technology field, where she was responsible for managing all aspects of contract negotiation and order execution. Lisa acted as the main point of contact with customers and worked to recognize and resolve any issues. She assisted in the development of software, oversaw all aspects of new product rollouts and identified ways to streamline all processes.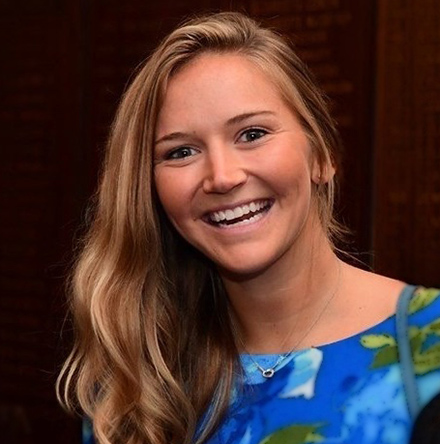 Sarah Kurtz | Business Development Manager
Ms. Kurtz is leading NJFX's enterprise efforts by providing awareness of unique interconnectivity options and the global reach at the Cable Landing Station campus. In this effort she participates with New Jersey Technology Council and its membership, specifically focused on the financial and healthcare segments. On the global stage she is participating in the Women in Telco and Tech meetings annually in London.
Kurtz is a graduate of Fairfield University in Connecticut with a degree in Computer Science. She is a member of the preeminent engineering honor society, Tau Beta Pi and received a scholarship grant from the NASA Connecticut Space Grant Consortium (CTSGC). She credits her studies with sparking her interest in the technology field. Her internship with NJFX expanded that interest to the telecommunications industry. Kurtz was a software developer at Verizon prior to joining the NJFX team.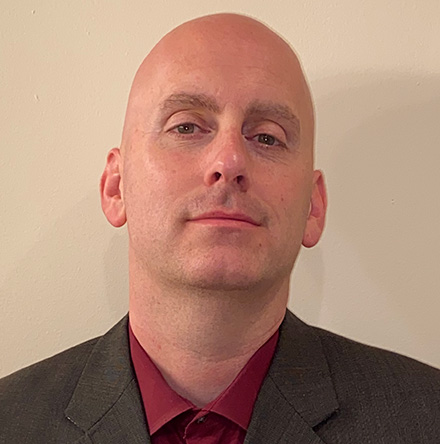 Ryan Imkemeier | Cable Landing Station Manager
Ryan Imkemeier is the NJFX Cable Landing Station Manager. Mr.Imkemeier's responsibilities include working with NJFX customers to build out critical electrical, cooling and optical infrastructure to ensure customer solutions meet all of their needs. With his 20-year telecommunications career, Mr. Imkemeier further reinforces NJFX's dedication to be the top Cable Landing Station in the U.S.
Prior to NJFX, Ryan worked in the Network Operations Center at Tata Communications (formerly Tyco Communications), where he monitored subsea and terrestrial networks before transitioning into the Cable Landing Station working as a lead technician.
His extensive hands-on experience with subsea cable projects, such as implementing and maintaining SLTE gear and Power Feed Equipment (PFE) and working as the power safety officer during cable repair projects provides him with a vast knowledge base. He has also worked on impressive projects, such as the TTN Tyco Global Network and the TGN Subsea Networks. Mr. Imkemeier has almost 30 years of experience in both AC and DC power distribution.