NJFX today opens the doors to its brand new 64,800-aquare-foot, Tier 3, carrier-neutral data center that intersects where subsea cables from around the globe meet. This marks the expansion of the colocation campus, as NJFX has operated the exclusive carrier-neutral Meet-Me-Room (MMR) inside Tata Communications cable landing station (CLS) in Wall, New Jersey for the past year.  The facility breaks the traditional communications infrastructure mold and redefines proximity thanks to direct interconnection.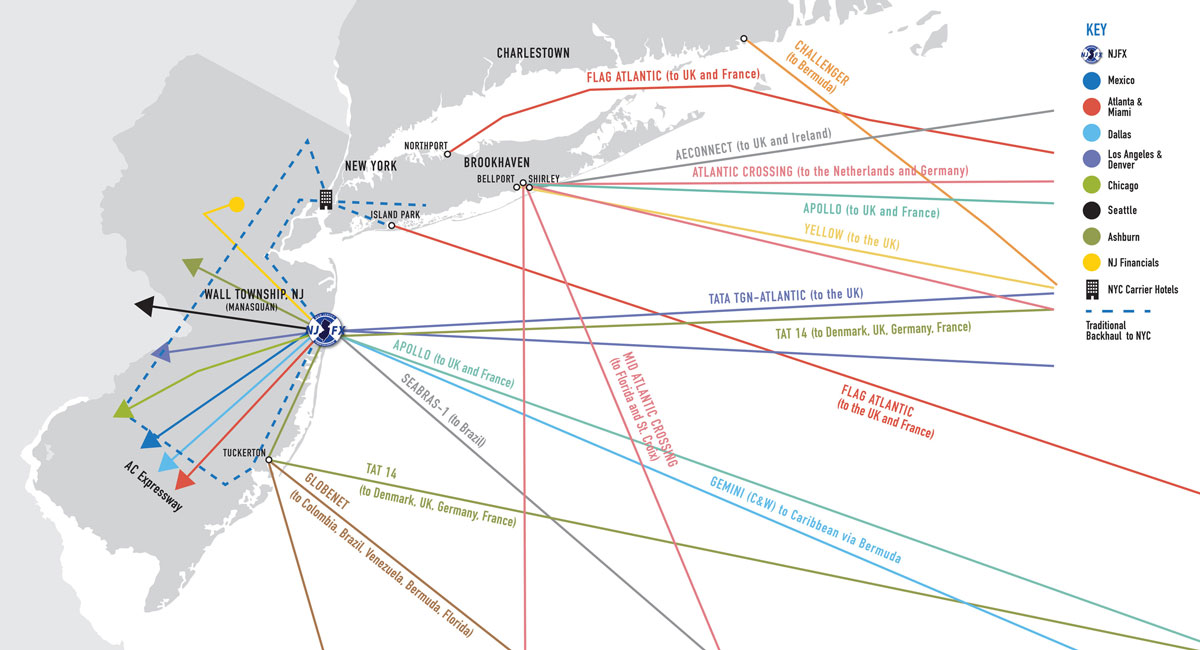 Cable operators don't traditionally allow network operators into CLS facilities. NJFX's strategic location tackles this obstacle by being located immediately next door to Tata Communications' CLS with 250 conduits connecting the two buildings. This enables unparalleled connectivity thanks to the resulting direct access to subsea and terrestrial cables that offer global, low latency interconnectivity.
The ability to interconnect at the cable-head not only redefines proximity by eliminating the need for traditional backhaul, but also puts control back in the hands of the customers.
Direct Connectivity to leading service providers within Tata's CLS and secured express routes with several facility-based carriers
Direct Access to robust international capacity and the availability of Tier 1 ISP services with multiple fiber-based providers offering regional, national and independent international networks
Interconnection Options, at the cable head-end, for service providers, enterprises, carrier-neutral operators and cable companies without recurring cross-connect fees
Direct Peering and the ability to design high-capacity, low latency networks directly to and from the cable head, minimizing the need for traditional backhaul connectivity. This removes a detour to New York City, eliminates choke points and lowers cost and latency.